WOMENS SELF PROTECTION COURSE
WOMEN ONLY
$190 per person
$270 for two people
$45 refresher student
Skill, Mindset, and Strategy
Phinney Community Center
6532 Phinney Ave N, Seattle, WA 98103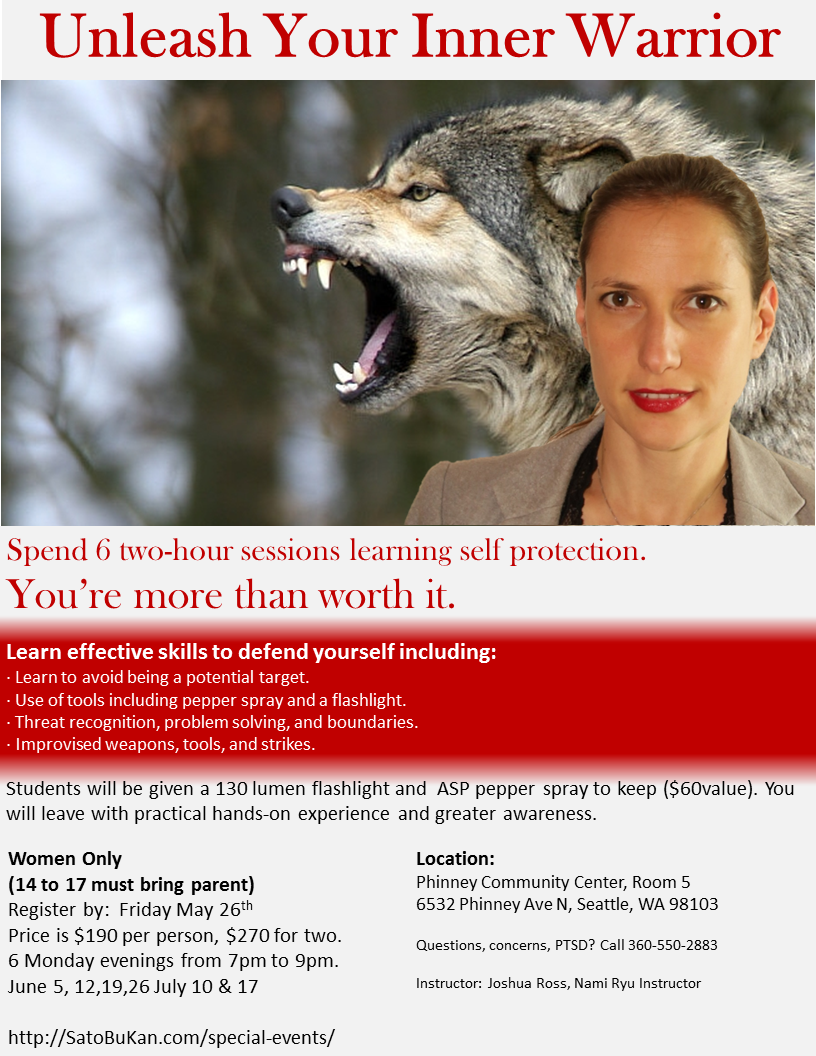 Six Week Course - Starting June 5th
Monday Evenings from 7pm - 9pm
June 5th, 12th, 19th, 26th
July 10th & 17th
Email: SeattleSamuraiArts@gmail.com  
Call: (360) 550-2883
Or Book Online:
LEVEL ONE SELF DEFENSE:
WOMEN ONLY
Skill, Mindset, and Strategy
Namaste Yoga Studio and Sato Bu Kan Dojo
18021 15th Ave NE
Shoreline WA 98155
Price: $150 per person
Three Days:
Mon Jan 16th 6-8pm,
Sat Jan 21st 9am - noon,
Mon Jan 23rd 6-8pm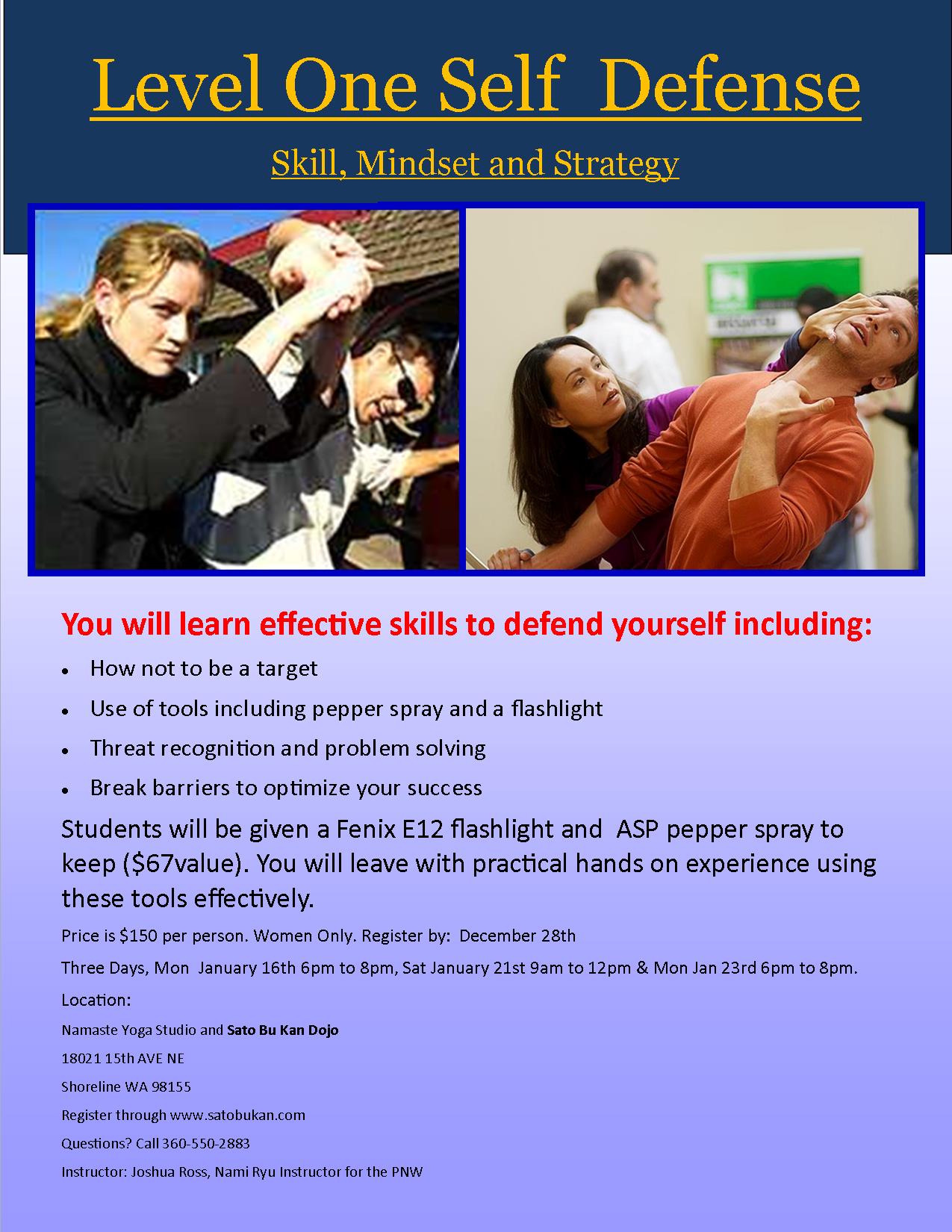 Email: SeattleSamuraiArts@gmail.com  
Call: (360) 550-2883
Or Book Online: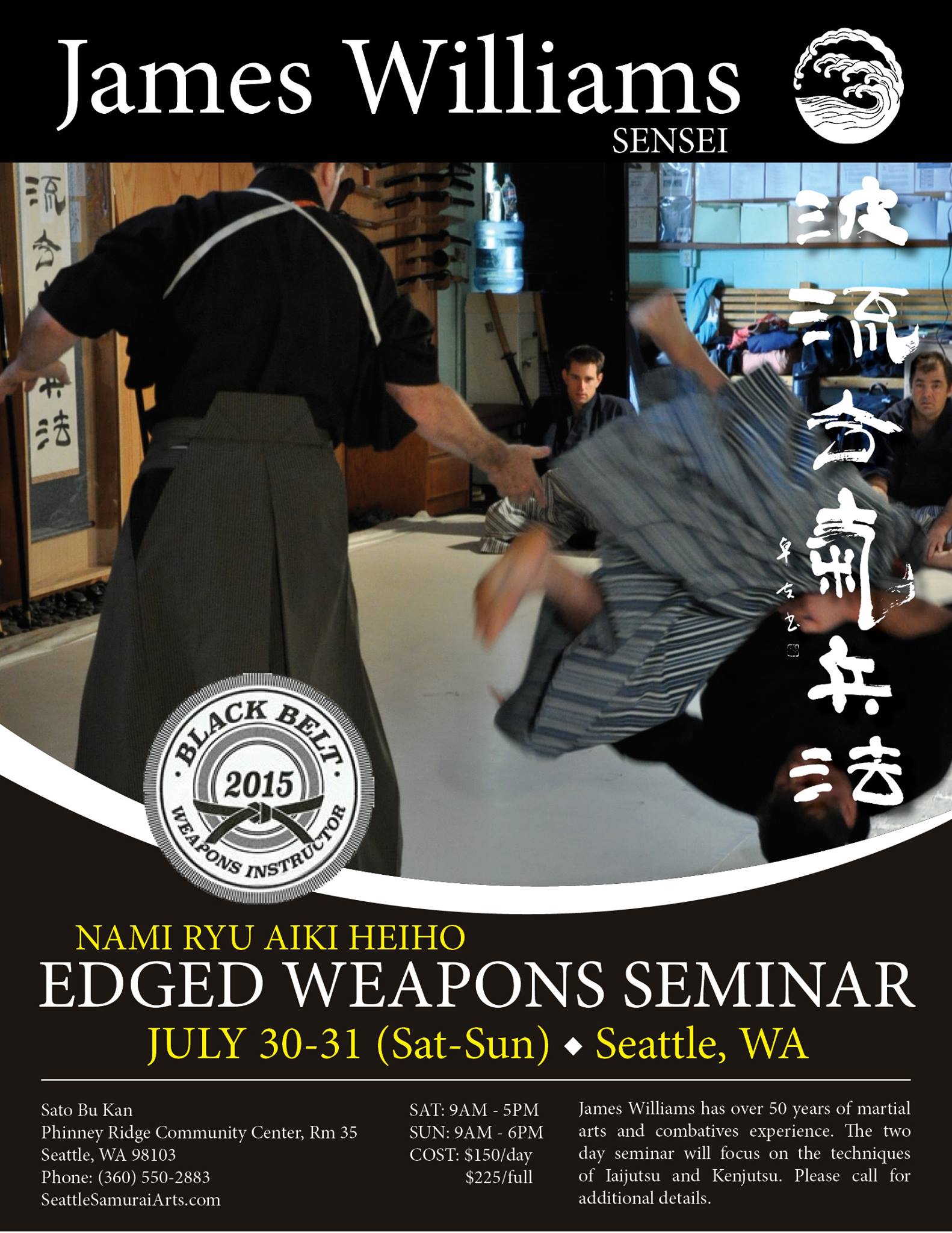 Williams Sensei will be in Seattle July 30th and 31st for a two day seminar. Please see the flyer for more details. One day will focus on knife work and the other day on sword work. This is an open seminar to anyone interested in Japanese arts.
Take advantage of this opportunity to train with the Black Belt Magazine 2015 weapons instructor of the year!
Edged Weapons Workshop - July 30th & 31st, 2016
Thank you to everyone who helped make our November edged weapons workshop a success!